B. Tech. Information Technology 180
B. Tech. Computer Science and Information Technology 90
IT has changed the way of our life and the pace of change is very fast. This scenario is giving us new opportunity as well as new challenges. IT has enhanced the efficiency and effectiveness of business processes dramatically. ERP solutions have further empowered the organizations to do multi-location, multilingual and multicurrency operation in the global business environment. New ways of marketing, making friends, communication and socialization have come up in the form of blogs, forums, chats, emails etc.
IT is working as a hub to drive the businesses to new heights. IT jobs are more paying as well as more demanding. To continuously learn and grasp new technologies is a real challenge for IT professionals. Creating such professionals to take this challenge and rise to the apex of IT profession is our goal. At AKGEC excellence is the way of life. We are committed to give students an environment to nurture their talent in to its fullest potential. This is achieved by learned faculty members, year round conduction of numerous seminars, guest lectures, and industry academia interaction, co-curricular & extracurricular activities. We strive to transform the students not only into good professionals but a good human being and a dutiful citizen.
Vision
The vision of IT department is to produce highly competent and socially sensitive IT professionals and innovators, capable to excel in the multicultural and challenging industry scenario.
Mission
To establish a truly professional academic environment where sound and transparent teaching-learning processes are practiced by all stakeholders of the organization that helps in producing all around competent, humane and socially responsible industry-ready engineers who are capable of taking challenges from ever-demanding multi-cultural industrial environment.
PEOs, POs and PSOs
PEO 1.
Graduate Engineers will have high level of technical competence and necessary skills to achieve great success in Information Technology and related area.
PEO 2.
Graduate Engineers will have required research & problem solving skills to generate innovative solution.
PEO 3.
Graduate Engineers will have team spirits, communication and inter-personal skill to effectively work with all stakeholders in their professional career.
PEO 4.
Graduate Engineer will have right kind of mindset and attitude with regard to societal needs and ethical responsibilities and quickly adept to global work environment.
PEO 5.
Graduate Engineers shall be able to continuously advance their educational growth and learn new technological know-how, relevant to their career enhancement and betterment of society.
Engineering Graduates will be able to:
PO 1.
Engineering knowledge :- Apply the knowledge of mathematics, science, engineering fundamentals, and an engineering specialization to the solution of complex engineering problems.
PO 2.
Problem analysis :- Identify, formulate, review research literature, and analyze complex engineering problems reaching substantiated conclusions using first principles of mathematics, natural sciences, and engineering sciences.
PO 3.
Design/development of solutions :- Design solutions for complex engineering problems and design system components or processes that meet the specified needs with appropriate consideration for the public health and safety, and the cultural, societal, and environmental considerations.
PO 4.
Conduct investigations of complex problems :- Use research-based knowledge and research methods including design of experiments, analysis and interpretation of data, and synthesis of the information to provide valid conclusions.
PO 5.
Modern tool usage :- Create, select, and apply appropriate techniques, resources, and modern engineering and IT tools including prediction and modeling to complex engineering activities with an understanding of the limitations.
PO 6.
The engineer and society :- Apply reasoning informed by the contextual knowledge to assess societal, health, safety, legal and cultural issues and the consequent responsibilities relevant to the professional engineering practice.
PO 7.
Environment and sustainability :- Understand the impact of the professional engineering solutions in societal and environmental contexts, and demonstrate the knowledge of, and need for sustainable development.
PO 8.
Ethics :- Apply ethical principles and commit to professional ethics and responsibilities and norms of the engineering practice.
PO 9.
Individual and team work :- Function effectively as an individual, and as a member or leader in diverse teams, and in multidisciplinary settings.
PO 10.
Communication :- Communicate effectively on complex engineering activities with the engineering community and with society at large, such as, being able to comprehend and write effective reports and design documentation, make effective presentations, and give and receive clear instructions.
PO 11.
Project management and finance :- Demonstrate knowledge and understanding of the engineering and management principles and apply these to one's own work, as a member and leader in a team, to manage projects and in multidisciplinary environments.
PO 12.
Life-long learning :- Recognize the need for, and have the preparation and ability to engage in independent and life-long learning in the broadest context of technological change.
Graduate of the program will be able to:
PSO 1.
Apply the acquired technical skills to enhance IT support and automation in various fields and applications in the latest trends and technologies.
PSO 2.
Understand, analyze and develop IT based practical solutions for real world problems using appropriate methodology and to support sustainable development.
HOD
Obtained Ph. D in Computer Science from Gurukul Kangari University, Hardwar (U.K) India, in the field of "Performance Evaluation of High Speed Data Networks", M. Tech (Computer Science) from Birla Institute of Technology (BIT), Mesra Ranchi, MCA from University of Madras. He is having an experience of more than 21 years and he has published more than 16 research papers in International/National Journals/ and Conferences. Currently he is guiding 4 Ph.D. Scholars and also guided several M. Tech, MCA and B. Tech projects. He is a member of Editorial and Reviewer Board of several National and International Journals and also chaired various National and International Conferences. He is a member of IETE and CSI Technical Societies.
Presently he is working as professor and Head of Department in Information Technology department at Ajay Kumar Garg Engineering College. His Current area of interest is in Multimedia Wireless Sensor Networks.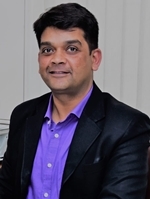 Prof (Dr.) Anu Chaudhary
Ph.D (Computer Science), M.Tech (Computer Science), MCA
8527976204 (M)
hodit@akgec.ac.in, chaudharyanu@akgec.ac.in, getanuchaudhary@yahoo.com, dr.anuchaudhary@gmail.com
IT Faculty
The IT department has highly qualified and experienced faculties. They have been actively involved in various research and professional
activities which help in bringing substantial achievement in professional practice and research into the classroom.

Dr. Parneet Kaur
Assistant Professor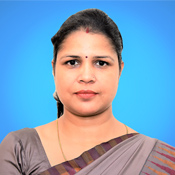 Dr. Anupama Sharma
Associate Professor

Dr. Aditya Pratap Singh
Associate Professor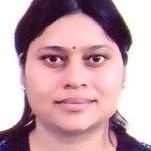 Dr. Ruchi Gupta
Associate Professor
Data Analytics
Python Lab
Design and Analysis of Algorithm Lab
Artificial Intelligence Lab
Departmental Events
6th National Conference on 'Information Technology for Business Transformation' ITBT'19 was jointly organized by Department of Information Technology and Department of Computer Science at Ajay Kumar Garg Engineering College, Ghaziabad on 8th and 09th Nov, 2019. The conference was technically sponsored by Institution of Electronics and Telecommunication Engineers (IETE), Computer Society of India (CSI)-Ghaziabad Chapter, Ghaziabad Management Association (GMA).