The society, Renaissance was formed in 2008 by three determined students who wished to 'bring a change' around themselves by being the change with the motto "BE THE CHANGE YOU WISH TO SEE"
The society derived its name from the cultural & social movement of Europe called 'Renaissance' which means 'Rebirth'. And hence we work together towards the 'Awakening of Consciousness'.
Intellectual education influences the individual mind and values-based education influences the heart. True education is the training of both the head and the heart.
Renaissance – "Awakening of consciousness" is the Ethical cum Patriotic Society of college.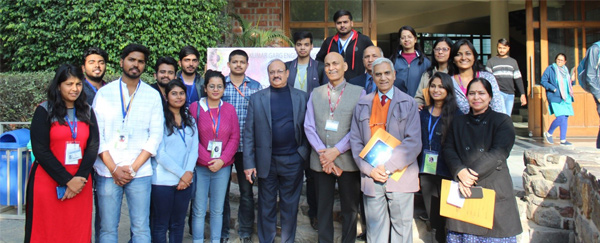 We, as the only ethical society of college have donated clothes to the needy in the winters. We have organized numerous seminar in the college in order to highlight the ongoing social issues.
We have successfully organized "Anti-Drug Poster Making Event" on Feb 2, 2018 in order to curb the menace and unethical consumption of drugs from the college students.