B. Tech. Civil Engineering 60
Civil Engineering is the art of directing the sources of power in nature for the use and convenience of man, for improvement of quality of life. The theory and practice of Civil Engineering is basically applied in the construction of buildings & structures, roads, bridges, aqueducts, canals, river navigation ports, docks and harbours.At AKGEC, B.Tech course in Civil Engineering is offered with intake capacity of 60.The goal of the department is to produce high quality technical manpower needed by industry, R&D organizations and academic institutions and above all to meet the engineering needs of the nation.The faculty comprises of galaxies of qualified and experienced teachers with Ph.D and M Tech from premier institutions like IITs and NITs.
The academic activities of the Department emphasize deep understanding of fundamental principles, development of creative ability to handle the challenges of Civil Engineering and the analytical ability to solve problems which are interdisciplinary in nature.The Department also encourages its students to engage in extra-curricular and co-curricular activities, essential for development and nurturing of team spirit, developing organizational skills and inculcating good moral values and positive work culture.
Vision
To produce professionally competent, socially sensitive, motivated and dedicated Civil Engineers capable of working in a multicultural global environment.
Mission
1. Educating the students who are, would be "leaders of tomorrow" in academia, government, industry and entrepreneurial pursuit, through learner-centric teaching methodology of theory and practical's and develop the ability to solve problems related to Civil Engineering, individually and in teams.
2. To develop knowledge of fundamental principles and innovative technologies through research within core areas of Civil Engineering and in collaboration with other disciplines that is distinguished by its impact on academic, industry and society.
3. To create in students deep awareness of ethical responsibilities to face the professional and from local, national and international level challenges.
PEOs, POs and PSOs
PEO 1.
Apply the knowledge of science and technology to achieve sustainability in civil engineering construction.
PEO 2.
Able to professionally plan, analysis, design and execute civil engineering works.
PEO 3.
Able to demonstrate the management skills as leaders/members of the team with ethical and societal responsibilities in engineering assignments
Engineering Graduates will be able to
PO 1.
Engineering Knowledge: – Apply the knowledge of mathematics science, engineering fundamentals, and an engineering specialization to a solution of complex engineering problems.
PO 2.
Problem analysis:- Identify, formulate, review research literature, and analyze complex engineering problems reaching substantiated conclusion using first principles of mathematics, natural sciences, and engineering sciences.
PO 3.
Design / Development of solutions:- Design solutions for complex engineering problems and design systems components or processes that meet specified needs with appropriate consideration for the public health and safety, and the cultural, societal and environmental considerations.
PO 4.
Conduct investigation of complex problems:- use research-based knowledge and research methods including design of experiments, analysis, and interpretation of data and synthesis of the information to provide valid conclusions.
PO 5.
Modern tool usage:- create select and apply appropriate techniques, resources, and modern engineering and IT tools including prediction and modeling to complex engineering activities with an understanding of the limitations.
PO 6.
The Engineer and Society:- apply reasoning informed by the contextual knowledge to assossocietal, health, safety, legal, and cultural issue and consequent responsibilities relevant to the professional engineering practice.
PO 7.
Environment and sustainability:- understand the impact of the professional engineering solution in societal and environmental contents, and demonstrate the knowledge of and need for sustainable development.
PO 8.
Ethics:- apply ethical principles and commit to professional ethics and responsibilities and norms of the engineering practice.
PO 9.
Individual and team works:- factions effectively as an individual and as a member or leader in diverse teams and multidisciplinary settings.
PO 10.
Communications:- communicate effectively on complex engineering activities with the engineering community and with society at large such as being able to comprehend and write effective reports and design documentation, make effective presentations and give and receive if clear instructions.
PO 11.
Project management and finance:- demonstrate knowledge and understanding of the engineering and management principles and apply these to one's own work, a member and leader in a team, to manage projects and in multidisciplinary environments.
PO 12.
Lifelong learning:- recognize the need for, and have the preparation and ability to engage in the dependant and lifelong learning in the broadest context of technological changes.
PSO 1.
Impart practical knowledge in civil engineering construction planning, analysis, design and management.
PSO 2.
Become a competent professional engineering to contribute towards the betterment of the society.
PSO 3.
Become capable to function as an individual or in a team to find the solution for civil engineering of multidisciplinary nature in context to the environmental and sustainable developments.
HOD
Department of Civil Engineering is headed by Prof.Rakesh Srivastava. He graduated in Civil Engineering with honours from HBTI, Kanpur. He secured his M.E. degree with honours from MNNIT, Allahabad and Ph.D. in Civil Engineering with specialization in Structures from MNNIT, Allahabad.
Apart from rich experience in teaching and research, he has also worked as a consultant in the field of Structural Engineering.
He has worked at different positions in AICTE approved Engineering Colleges as Dean of Student Welfare, Dean Engineering, and Controller of Examinations.
He has many publications in International Journals/Symposium/Conferences. He has attended and conducted many FDPs, National Seminars and International conference funded by AKTU and other agencies.
He is a fellow member of Institution of Engineers (India).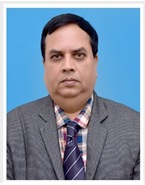 Dr. Rakesh Srivastava
B. Tech. Civil Engg. (Hons.) (HBTI), M.E. (Hons.) (MNNIT), Ph.D. (MNNIT)
9599670207
hodce@akgec.ac.in
srivastavar@akgec.ac.in
CE Faculty
Faculty at AKGEC fulfil multiple roles as educators, researchers and professionals having a broad range of backgrounds, scholarly interests and areas of expertise thereby bringing substantial achievement in professional practice and research into the classroom.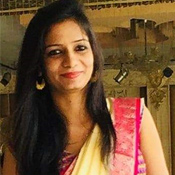 Ms. Nikita Jaiswal
Assistant Professor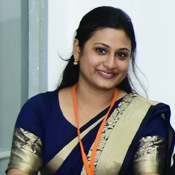 Ms. Anchal Negi
Assistant Professor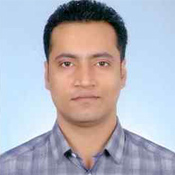 Mr. Animesh Rai
Assistant Professor

Mr. Prashant Agarwal
Assistant Professor
Labs
1. The department has the adequate number of laboratories as per requirement (strength of students in the department and number of labs / practical courses mentioned in syllabus scheme of the university (AKTU, Lucknow).
2. These laboratories are fully equipped with equipment and consumables.
3. These labs have all the basic as well as advanced level facilities to fulfill the requirements of UG level courses.
4. These laboratories are utilized by the students and faculty members of the CE department for performing the practical experiments, doing the Project Work and Research Activities (R & D).
5. Adequate Budget is planned and expenditure is done from the allocated fund to ensure the repairing of faulty equipment, purchase of consumables, lab equipment.
S.No.
Name of the Laboratory / Lab Venue
Lab Courses being Conducted for B. Tech. CE (both Odd
and Even Semester)
No. of Students per Setup (Batch Size)
Name of the Important Equipment/Tool
1
Solid Mechanics Lab
KCE- 452
28-32 Students
per Group
Mild Steel Tests
Tension
Torsion
Charpy and IZOD
2
Survey and Geoinformatics Lab
KCE- 352
28-32 Students
per Group
prismatic compass
Auto Level
Vernier and electronic theodolite
Electronic Total Station
Mirror stereoscopes
3
Geotechnical Lab
KCE-552
28-32 Students
per Group
Pycnometer
Oven
Core- Cutter
Hydrometer
Liquid Limit
Plastic Limit
Direct Shear
TriaxialCompression
4
Environmental Engineering Lab
KCE 652
28-32 Students
per Group
TDS Meter
Ph Meter
BOD
Kjeldhal
Chemicals
5
Civil CAD Lab & B.P.D. Lab
KCE-551
KCE-351
28-32 Students
per Group

37 PC with 36 PC having core i5 processor
with 8 GB RAM all equipped with windows 10.
1 server is maintained for camera work.

6
Structural detailing Lab
KCE 653
28-32 Students
per Group
Maxwell's Reciprocal
Two hinged
Three hinged
RCC Beams
RCC Slabs
RCC Columns
Earthquake Resistant Design
Survey and Geoinformatics Lab
Building Material Testing Lab
Structural Analysis Lab
Geotechnical Lab
Transportation Engineering Lab
Environmental Engineering Lab
Civil CAD Lab & B.P.D. Lab
Fluid Mechanics & Hyd.Machines Lab
Structural detailing Lab