To equip the students with sound concepts of Applied Sciences the college has a separate department. AKGEC covers the entire spectrum of education that gives a unique all-round perspective of holistic education process, not just in terms of preparing competent professionals for the country, but also provides a firm grounding in human values to produce well rounded and conscientious citizens and leaders.
The department offers core courses in Humanities, Applied Mathematics, Applied Physics and Applied Chemistry.
Vision
Our vision is to expand our first year students' horizon of knowledge by exposing them to holistic education as well as enhancing their English Language competence. Department of Applied Sciences and Humanities will become a centre of excellence in teaching and research, and a natural benchmark for other organizations to measure themselves against.
Mission
"Setting first-year engineering students up for success"
To deliver a unique first year broad based experience that emphasizes hands-on-learning, technical immersion in engineering concepts, problem solving strategies through integrated interdisciplinary learning that encourages freshmen, covering all branches of Engineering, to forge real world connections to science, technology and community.
HOD
Prof.(Col) S.L. Kapoor has 33 years of working experience in Indian Army in planning, execution and operation of Military Networks, including 10 years research experience in Dept. R&D and 8 years teaching in various Military College of Engineering. Has been teaching in private engineering college for 13 years after retirement. His special interest are in planning, execution and operation of projects and systems related to communication networks and software engineering.
Prof. (Col) S. L. Kapoor
M.Sc, B. Tech, M. Tech.
9312072348(M)
sl_kapoor@yahoo.co.in
HoDAs&H@akgec.ac.in
AS&H Faculty
Faculty of Department of Applied Sciences and Humanities at AKGEC provide a unique comprehensive guidance that motivates the students to pursue specialized technical education with immersion in engineering concepts.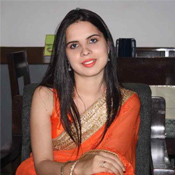 Ms. Rashi Chaudhary
Assistant Professor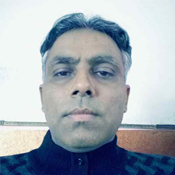 Dr. Anand Tyagi
Assistant Professor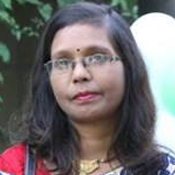 Dr. Meenakshi Sinha
Assistant Professor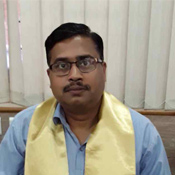 Dr. M. K. Goyal
Assistant Professor
Departmental Activities
AKGEC faculties and students were involved in path-breaking research and development activities. AKGEC follows the key ethical principles that should underlie the research endeavor. Researchers here take on real time problems, think innovatively and bring in novel solutions, to advance knowledge and make meaningful contribution to the society.
Departmental Society
Horizon is the Departmental Society of Applied Science & Humanities Department.