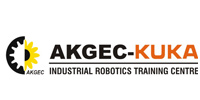 AKGEC-KUKA INDUSTRIAL ROBOTICS TRAINING CENTRE

AKGEC jointly with KUKA Robotics (India), has set up India's first Industrial Robotics Training Centre for Educational Institutions at AKGEC, Ghaziabad.The AKGEC-KUKA Training Centre aims to train young engineering graduates and diploma students of all engineering disciplines up to the Industry expectations and foster research in applied robotics field. The Centre offers Basic, Advance and Expert level training on Industrial Robotics for Engineering and Polytechnic students. The participants receive internationally recognized joint certification by KUKA Roboter, Germany and AKGEC. The manpower trained under these programs will help Indian Manufacturing industry to adopt latest technologies to improve quality and Productivity.

AKGEC-NI LABVIEW ACADEMY

AKGEC jointly with National Instruments (India) has set up UP's first AKGEC-NI LabVIEW Academy for Educational Institutions.The academy offers courses for all levels of LabVIEW proficiency and on various hardware platforms. These courses are intended for B.Tech students of all disciplines and provide them opportunity to obtain three-part NI LabVIEW certification named as CLAD, CLD & CLA. These Certifications indicates a broad working knowledge of the LabVIEW environment and validate their skills at a professional level.To make the certifications and trainings at par with NI International standards, the training contents and course material is kept same as used by NI-Labview Academy Community globally.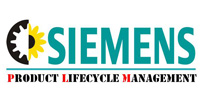 AKGEC – SIEMENS PLM COE

To develop engineering professionals equipped with next-generation technologies, AKGEC jointly with SIEMENS Industry Software, has setup PLM Centre of Excellence at AKGEC campus.This COE provides education to the next generation of designers/engineers on state of art softwares such as SOLIDEDGE, NX;CAD/CAM/CAE: for digital product engineering, Temcentre for digital life cycle management and Technomatix for digital manufacturing This COE address diverse industry segments like automotive, industrial machinery, Industrial automation, aerospace and shipbuilding etc.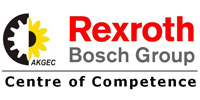 AKGEC-BOSCH REXROTH CENTRE OF COMPETENCE IN AUTOMATION TECHNOLOGIES

AKGEC Ghaziabad has established the Centre of Competence in Automation Technologies in collaboration with Bosch Rexroth AG, Germany.The Centre has world class infrastructure with state of the art technologies, equipments, training kits, hardware, software and teaching aids with excellent faculty trained by Rexroth Germany.The center has six laboratories at par with international standard on Hydraulics, Pneumatics, Sensorics, PLCs, Drives & Control and Mechatronics. The centre aims to provide training to under graduate and post graduate students of engineering to meet industry requirements.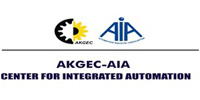 AKGEC-AIA CENTER FOR INTEGRATED AUTOMATION

AKGEC, to promote Industry oriented teaching learning, has setup Center for Integrated Automation in association with Automation Industry Association. This initiative of AIA is intended to share global quality learning processes from its vast pool of member companies with chosen Engineering Colleges of our country. Industry Partners namely Siemens, Pepperel + Fuchs, Festo and B&R, have taken the lead among all industry members of AIA to support the initiative. Main objective of this Centre is to encourage engineering students to take up this multidisciplinary field as a choice of their career and have hands-on experience with latest state or art integrated automation technologies as per industry expectation.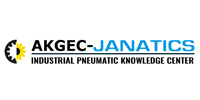 AKGEC-JANATICS INDUSTRIAL PNEUMATICS

Industrial Pneumatic Knowledge Centre aims to be a world class Pneumatic Knowledge centre in India. This initiative of Janatics' contribute towards producing skilled workforce in the field of Industrial Pneumatics which will help manufacturing sector to adopt to changes related to automation in substantive way.This is the first Centre in India exclusively focused on Industrial Pneumatics field to teach and train young engineering graduates to meet industry expectations. The centre has developed various low cost automation solutions for SMEsThe IPKC also functions as National Small Industries Corporation (NSIC) Training-cum-Incubation Centre (TIC). The primary objective of TIC is to provide an opportunity to first generation entrepreneurs to acquire necessary skills for enterprise building and also incubate them to become successful small business owners. This is the first TIC in the state of Uttar Pradesh at AKGEC.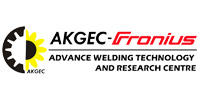 AKGEC-FRONIUS ADVANCE WELDING TECHNOLOGY AND RESEARCH CENTER

Ajay Kumar Garg Engineering College, jointly with Fronius International GmbH has set up India's first "Advanced Welding Technology and Research centre (AWTRC)" in the state of Uttar Pradesh.AWTRC has been established with an aim of developing state of art infrastructure for becoming a globally recognized source of a competitive workforce and cost-effective, superior-performing welding technologies by conducting training, research and development in the field of welding science, engineering and automation technology.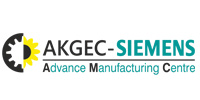 AKGEC-SIEMENS ADVANCE MANUFACTURING CENTRE

AKGEC, jointly with industry partners, has set up Advance Manufacturing Centre for SMEs and Educational Institutions at Ghaziabad. The AKGEC- Siemens Training Centre is setup to produce highly skilled technical manpower in the field of Advance Manufacturing. The trained manpower will help Indian Manufacturing Industry to adopt latest technologies to improve quality.This collaborative effort of AKGEC and industry partners has the main objective to encourage young professionals to take up this cross disciplinary field as a career of their choice and acquaint them in the field of manufacturing and Reverse Engineering.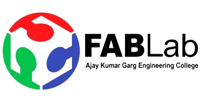 AKGEC-FABLAB

A fab lab is an initiative of Prof. Neil Gershenfeld from MIT, USA which is typically equipped with an array of flexible computer-controlled tools that cover several different length scales and various materials, with the aim to make "almost anything".AKGEC has established Fab Lab in response to the need arising from students requiring a dedicated space and appropriate equipment to develop their projects. Since then it evolved from being just a product development center to a facility focussed on promoting innovation, imparting much-needed skills for innovators and help developing competency across different disciplines including mechanical, electronics and embedded development areas.This is done through providing access to tool, capabilities and knowledgeable trainers and gurus who can help anyone bring their ideas to reality.The center hosts rapid prototyping tools, training kits hardware and software which can be used to train on and fabricate using digital fabrication techniques. It aims to provide training to undergraduates, postgraduates, young kids and to engage with the local community of makers and innovators.These training and experience in digital fabrication techniques not only allows students to apply their theory in practice enhancing their learning of fundamental engineering but is also meant to cater to the need of the hour that is achieving self-sustainability through innovation and entrepreneurship.