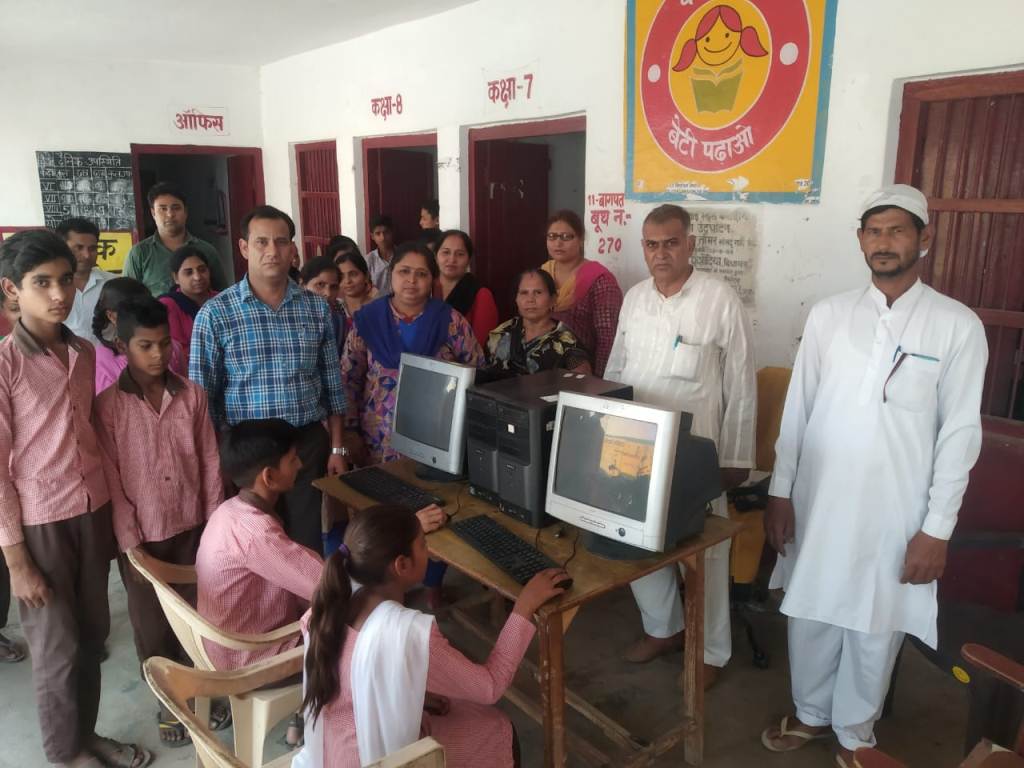 Unnat Bharat Abhiyaan (UBA) is a flagship program of the Ministry of Human Resource Development (MHRD). It aims to link the Higher Education Institutions with a set of at least (5) villages, so that these institutions can contribute to the economic and social betterment of these village communities using their knowledge base.
Under the UBA, AKGEC has adopted five villages in Ghaziabad namely Raghunathpur, Sadat Nagar Ikla, Piplehda, Galand and Kalchhina. To meet the goals of UBA, the college has dedicated team of faculty, staff and students. The UBA team of college has visited all five villages for survey and have identified the specific problems faced by the villages such as unavailability of safe drinking water for school students, unavailability of school furniture, lack of computer knowledge and computers, insufficient and unhygienic toilets and non-awareness of government schemes. Based on the observations, the College has starting building plans to support these villages. As a first initative, the College has donated computers to the Kalchhina village school. Future plans include provision of furniture in the schools and awareness programs on solar energy system and bio-gas system as alternate fuel options.
Unnat Bharat Abhiyan Training Program
Under the aegis of the UBA program, the College organized training program at Galand Village, District Hapur, in collaboration with Meri Aawaz Suno national organization. The co-ordinator of the program at AKGEC enlightened the villagers on the Unnat Bharat Abhiyan and welcomed them to avail best benefits from the program.
More than 50 villagers including the Gram Pradhan attended the program. The training program included activities like benefits of strawberry, mushroom cultivation at home, benefits of medicinal trees and procedure to make organic compost from kitchen waste.
The training program was delivered by experienced trainers from the Meri Aawaz Suno group.