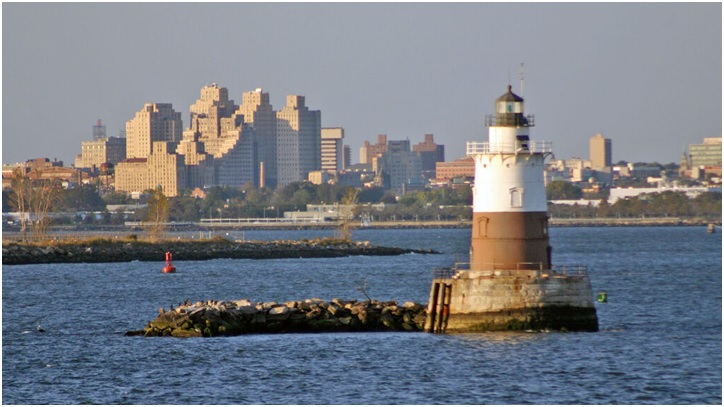 INTRODUCTION
22nd November marked the inaugural ceremony of our college's affiliation with Indian Concrete Institute organized by Department of Civil Engineering of Ajay Kumar Garg Engineering College. The landmark event provides students with the opportunity to be in direct connection with ICI and boost their career.
The event was conducted in the Auditorium CS/IT Block and the gathering was graced with the august presence of venerated guests.
Er. G.K Sahu, Chairman, ICI Ghaziabad
Er. Anil Kumar Sharma, Former Chairman ICI Ghaziabad and Former Special Director, CPWD, New Delhi
Er. P.C Sharma, Ex Council Member, ICI
Er. Ramanjeet Singh, ICI Executive Member
Dr. Janardan Swaroop, Founder Batch, ICI Ghaziabad
All faculty members, staff and students of Civil Engineering were invited to join the event.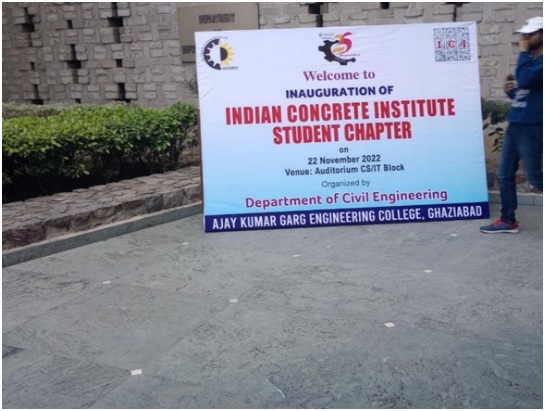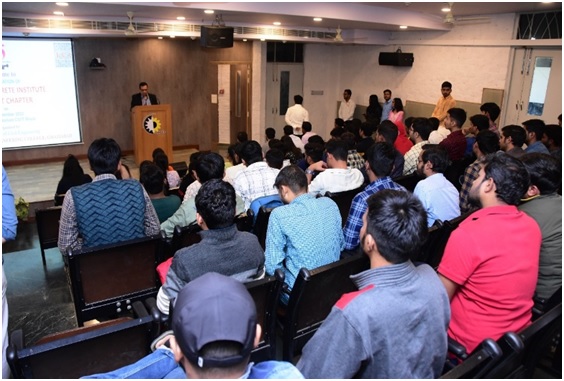 THE EVENT
The ceremony unfolded by inviting the guests to the dais. They were then formally welcomed by the assistant professors of department of civil engineering by offering a sapling as a symbol of respect.
The event kicked off with a nod to the Indian heritage by worshipping the goddess of knowledge, Ma Sarasvati.
Then, Head, Department of Civil Engineering, Dr. Rakesh Srivastava guided the gathering forward with his vast experience in the academic field and talked about the college's quest towards delivering the best opportunities for the betterment of the students. Special emphasis was given to the partnership with ICI and how they've helped colleges across the region.
This inspirational speech was followed by Er G.K Sahu, Chairman, ICI Ghaziabad giving a thorough explanation about the organization of ICI and the plethora of advantages the students will receive once they are part of the ICI student chapter. He concluded the speech by inspiring the students to be use this golden opportunity.
The event then proceeded onto the announcement of executive committee which have been given the responsibility of performing management tasks. Ten members team was announced and the other 27 students were facilitated for being a member of Indian Concrete Institute.
Er. A.K. Sharma, Former Chairman ICI Ghaziabad and Former Special Director, CPWD, New Delhi, then presented a profound delineation on the durability of concrete. The presentation was full of illustrations and explanations.
The ceremony concluded with mementoes to the honorable guests as a token of appreciation and a vote of thanks by Ms. Anubha Gupta, Assistant professor.
The guests were enthralled by the whole ceremony and extolled the students for their efforts.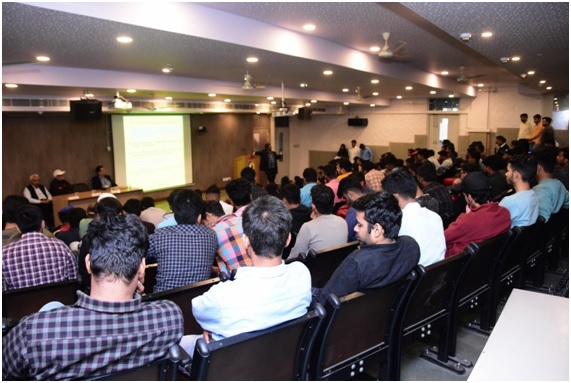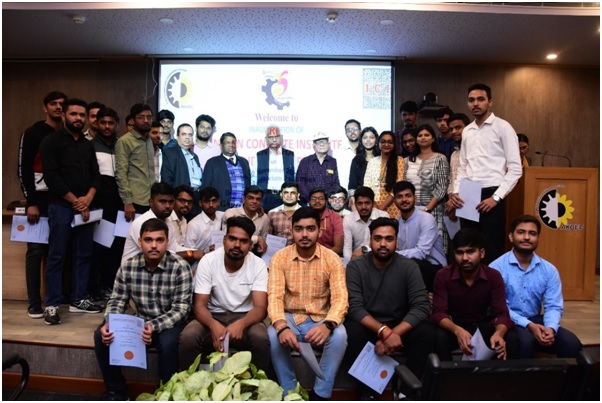 CONCLUSION
The inaugural ceremony was a huge success and all the students were completely made aware of various benefits of the ICI membership. Students were also introduced to the advanced concepts of the concrete technology.