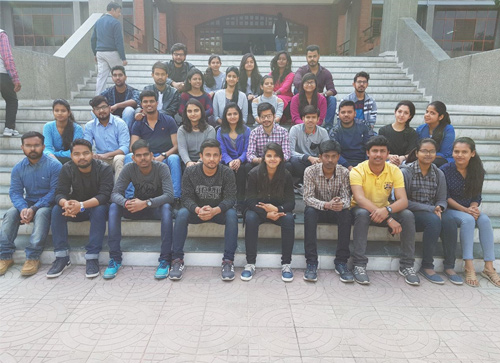 Introduction
"OORJA" is the technical Society of Electrical & Electronics Engineering students. The society was established on 21stJan 2006, to enhance techno-managerial skills of the students and bring laurels to department and college through innovative ideas, conducting events like workshops, model building competitions and technical quizzes.
One event was organized by Oorja Society during the Odd Semester 2019-20. The details of which are as follows:
Event Name: Effulgence
Venue: Near ME Lawn
Date: 08.11.2019
No. of participant : 80 students
Type of Event : Team (2 to 3 students per team)
Event consists of `3' rounds:
• Questionnaire Round: Questions of domains like Science, Riddles and Netflix and Picture were asked which lasted for 30 minutes. The fourteen teams with highest score and minimum response time were qualified for the next round.
• Murder mystery Round: `3' questions related to Murder Mystery and pictorial information were posed to be solved within minimum time. The five teams were qualified for the final round.
• Working Model Round (Final): The qualified teams were supplied certain components and were asked to built-up functional model out of the component given only. The `3' teams built-up the functional model within least time declared first, second & third prize winners as listed below;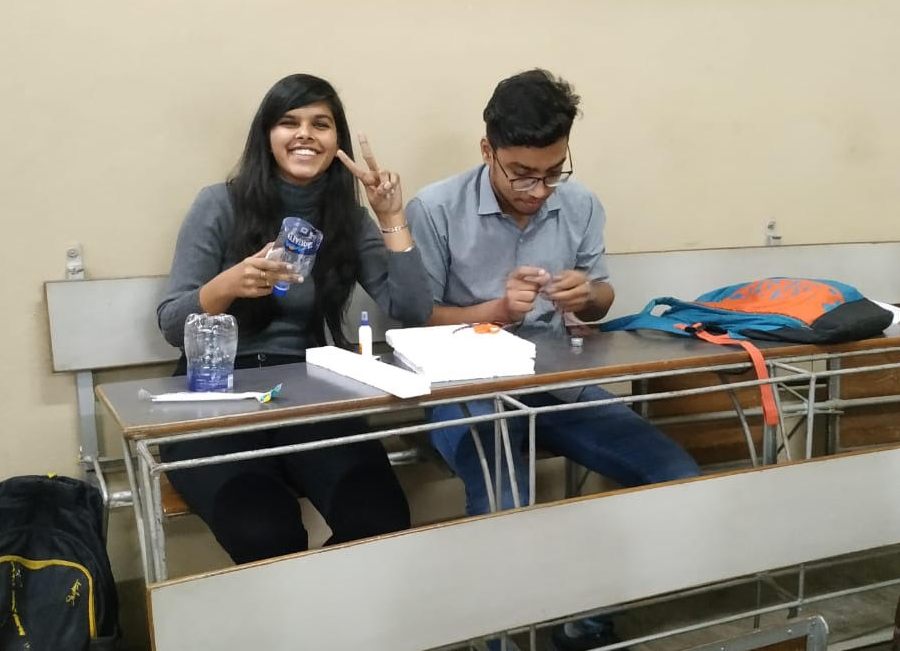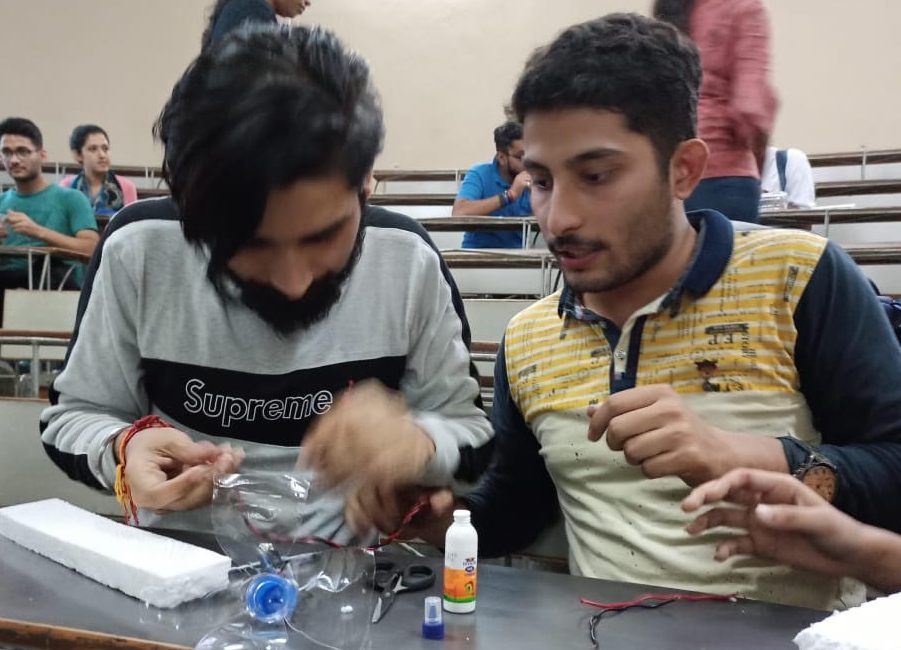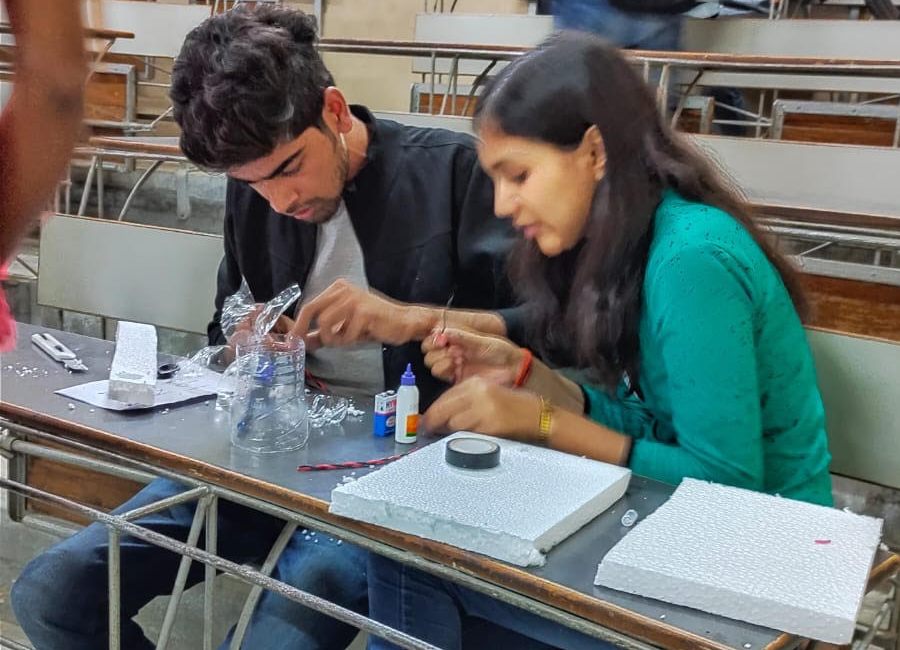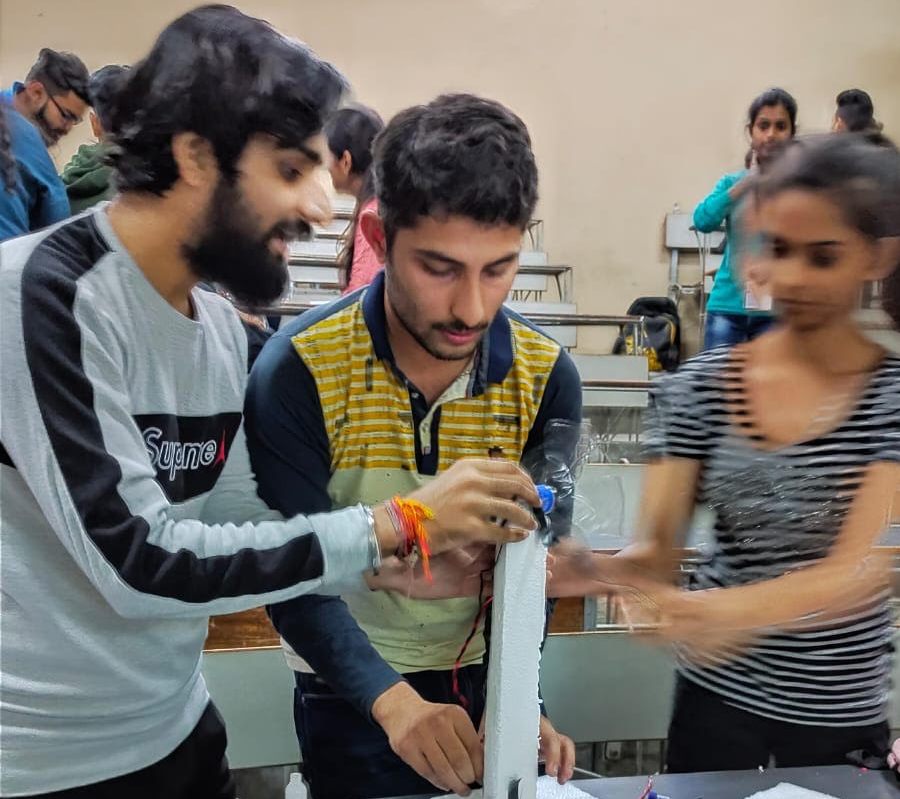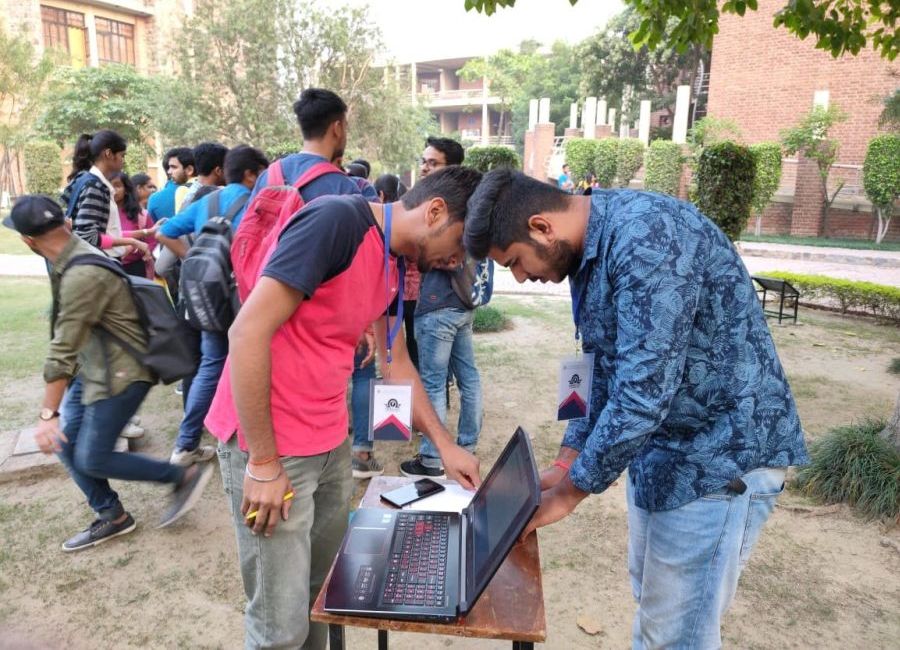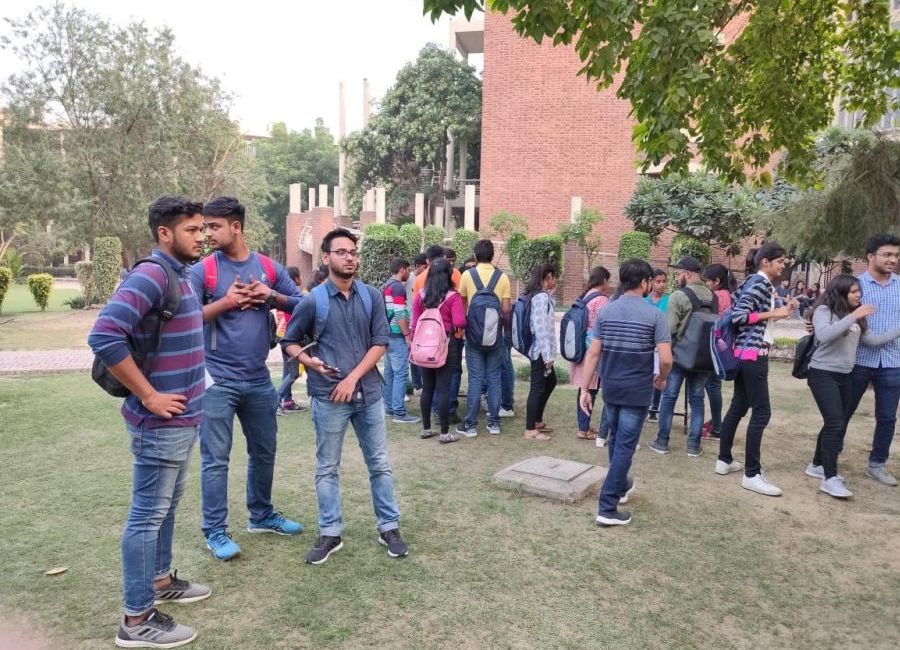 1st

Siddhant Singh
Sneha Gupta
ShubhamVerma

EN

Cash Prize Rs. 1200

2nd

Jai Prakash Narayan Pandey
AishwaryaPratap Singh
AshutoshPandey

EC
EC
CS

Cash Prize Rs. 800

3rd

YashSingh
AanchalChaurasia

EC
CS

Cash Prize Rs. 500
Team OORJA organized a bot battle event "ROBOCLASH" for students to grandstand their ability of robot fabrication and handling.
Two roles were assigned: a defender and an attacker. Attacker had to choose between two paths, one was full of hurdles and other was a maze, and defeat the defender by entering into the flagzone and hit the three flags. Each flag was assigned some points. The time limit for each team was 5 minutes.
The results of 'ROBOCLASH 2017' are as follows-
| | | | |
| --- | --- | --- | --- |
| Aniruddh Mittal | 1540142 | ME | 2 |
| Aniket Agarwal | 1540141 | ME | 2 |
| Abhishek Dubey | 1540134 | ME | 2 |
| | | | |
| --- | --- | --- | --- |
| Sumit Kumar Yadav | 1640088 | ME | 1 |
| Rajat Singh | 1631027 | EC | 1 |
| Shubham Sharma | 1640104 | ME | 1 |
| | | | |
| --- | --- | --- | --- |
| Jalaj Gupta | 1631021 | EC | 1 |
| Prateek Tyagi | 1631142 | EC | 1 |
| Amritansh Yadav | 1610012 | CS | 1 |
| Kumar Kirtimaan | 1521114 | EN | 2 |
The three core technical societies of AKGEC namely OORJA, PHOENIX, and SAMVEG conducted 'ROBOTRIX', an annual workshop on manual and autonomous robots.
This workshop is annually conducted by all the three societies together, with emphasis on basics of manual and autonomous robotics..
The workshop had witnessed wide participation form first year students with great zeal and enthusiasm.
Team OORJA organized 'EXUBRENZA'- a Technical Working Model Presentation & Demonstration encourage young minds to come up with innovative ideas and their implementation.
Dr. Bhupal Singh HoD (EN department) along with Prof. V.K.Parashar, Dean Students Welfare and Prof. I.P. Sharma, HoD (ME Department), graced the occasion with their presence during the event.
The event comprised of set of two rounds: the first round was synopsis submission in which 40 teams participated out of which 26 qualified, were for the final round. Large number of students from all the years and disciplines, had shown interest and visited the event.
The following faculty members adjudicated at the competition:
Dr. Bhupal Singh
HoD, EN Department
Mr. Atul Sood
EN Department
The following teams were declared prize winners:
Position

Name of project

Cash Prize

1st

Identification of Friend and Foe

| | |
| --- | --- |
| Pratyush Singh | EC/2nd year |
| Prakhar Dixit | EC/2nd year |
| Shashank Shekhar | IT/2nd year |
| Priyanshu Gupta | EC/2nd year |

2000

2nd

Incarnate the Virtual into Reality

| | |
| --- | --- |
| Surbhika Rastogi | EC/3rd year |
| Saurabh Singh | EC/3rd year |

1500

3rd

Food Ordering App

| | |
| --- | --- |
| Ashutosh Kumar Singh | CS/2nd year |
| Avinash Rai | CS/2nd year |
| Ankit Gupta | CS/2nd year |
| Aman Agarwal | CS/2nd year |

1000
The two core technical societies of AKGEC namely Oorja and Samveg conducted a workshop on 'Quadrotor – Fundamentals and Design' for 2nd, 3rd and 4th year students.
The workshop was held in the college for the very first time and it was a great success. With perfect coordination of the two societies and the teaching skills of resource persons the basic skills of Quadcopter were imparted to more than 200 students.
There were a few students who worked further and made a quadcopter of their own which was further presented to DSW Prof. V. K. Parashar in the event Exubrenza.
Team OORJA successfully organized ROBORODENTIA – A Manual Robot Racing Competition on Wednesday, 06thApril 2016 to instill in students the importance of robotics and its working. It also encouraged students to take part in various robotics and other related events at national level.
The event was organized under the guidance of Dr. Bhupal Singh, HoD EN Department along with the faculty coordinator of OORJA society, Astt. Prof. Dinanath Prasad. A total of 27 teams participated in the event with their manually controlled ROBOT that had capacity to cover maximum distance in shortest possible time, challenging the hurdles and be one of the best opponents.
The event was a great success with all the teams showing utmost zeal and enthusiasm. The event was successful in instilling innovative thinking and technical acumen among all the students of the college. In the event students from all the years and disciplines came in large numbers and the participation of many senior students also made the event successful.