The Convocation of AKTU was held on October 12, 2018. It was a very proud and joyous occasion for our College. The College had highest number of medalists in the University merit list amongst all Government and Private Colleges affiliated to AKTU who were awarded medals by the Hon'ble Chancellor during the Ceremony.
Out of a total 04 medalists (02 Gold & 02 Bronze), 03 students attended the Convocation Ceremony. The Chancellor's Gold Medal was bagged by Ms. Preeti Gupta of our College by securing highest marks across all branches of the B.Tech course. The prestigious Chancellor's Medal was introduced from the session 2015-16, which, since its inception, has been bagged only by AKGECians. For the session 2015-16, Ms. Ayushi Agarwal, Mr. Saurabh Verma for the session 2016-17 and now Ms. Preeti Gupta for the session 2017-18 have bagged Chancellor's Gold Medal.
After the Convocation Ceremony, Dr. R.K. Agarwal, Director hosted lunch for the medalists and their parents at Hotel Clarks Awadh, Lucknow. It proved to be a great time to share the feelings and experiences of each other in a blissful atmosphere.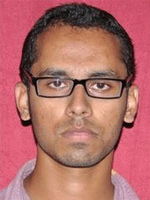 2017-18
Saurabh Verma of ECE branch achieved the award during 2016-17.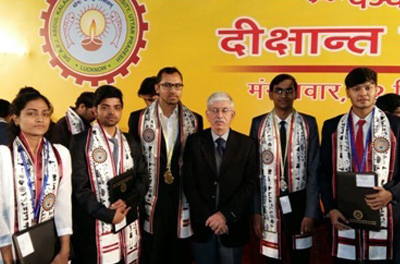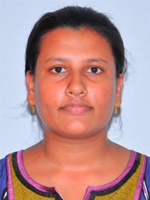 2016-17
The award was achieved by Ayushi Agarwal of CSE branch during 2015-16.