Cloud Computing Cell has been a part of Ajay Kumar Garg Engineering College since February 2016. The members are exposed to the latest Cloud Technologies that enable them to be market ready thereby increasing their opportunities in placements and research. It provides a platform to the students to compute, manage and deploy the cloud. The Cell is coordinated by Mr. J. K. Seth and Ms. Anupama Sharma, faculty members, IT department.
Cloud computing is a growing computing technology that provides almost unlimited computing resources on demand. It connects a number of other technologies like IoT, Big Data, Fog etc. The users of cloud can access data, applications and storage etc. with least management of local environment. It can be understood as a delivery system that delivers computing in the same way as a power grid delivers electricity. The Cloud Computing Cell, has successfully installed private cloud using Apache Cloudstack. Cloudstack works on the IaaS model of cloud where the services are the complete virtual computers that are able to do the computation as on local machine. The cell provides platform for learning AWS cloud services, develop and manage private cloud environment and helps students to boost their learning about latest technological trends. The cell is also promoting research work in the field of cloud computing.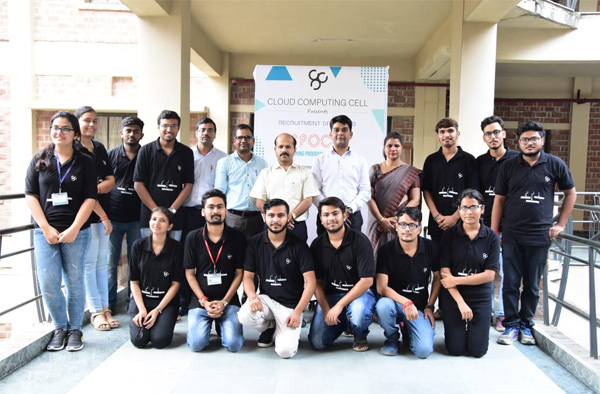 Few activities conducted by Cloud Computing Cell are:
Cloud
Workshop on "Cloud Essentials & Linux".
Amazon
Workshop on "Amazon Web Services with Alexa".
SPOCC
A Recruitment Drive "SPOCC 2018".