(a) Around 120 students are being trained on daily Yoga w.e.f 5 th June 2023 under Patanjali trained Yoga Acharya Shri Omkarji.
(b) Yoga on 20 th June 2023- HoDs, Deans, faculty and staff (Approximate 120) performed yoga under invited Yoga expert Col.M.K.Pandey, Patanjali trained.
(c) Yoga on 21 st June 2023
(i) 30 faculty/staff and 750 students of hostels performed yoga on College football ground from 6:30 to 7:15 a.m. under Yoga Acharya Shri Omkarji.
(ii) Director General, Director, HoDs, Dean and College faculty and staff (approximately 120) performed yoga under invited Yoga expert Col.M.K.Pandey, Patanjali trained.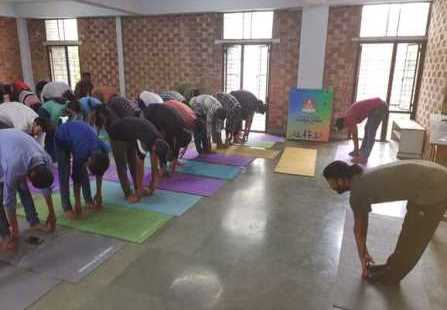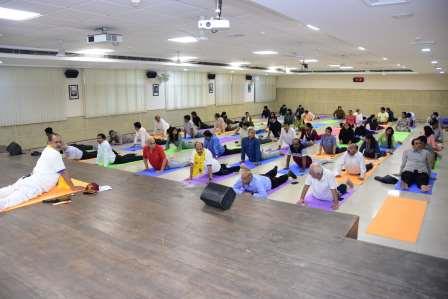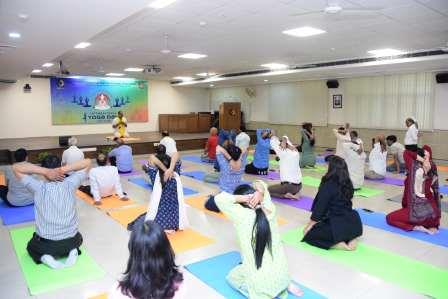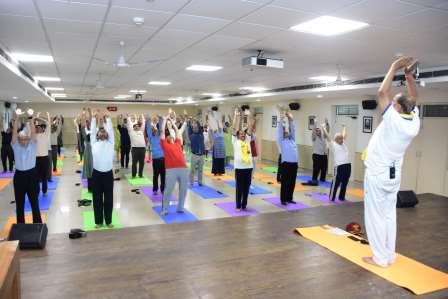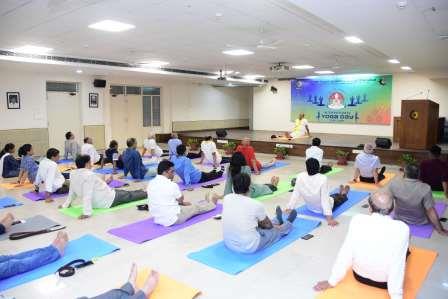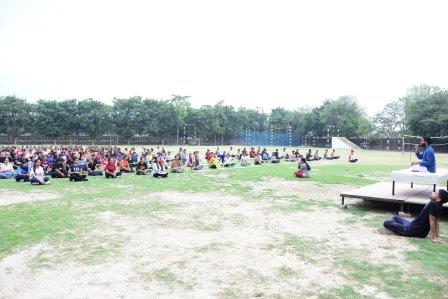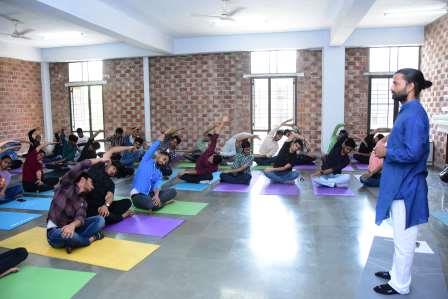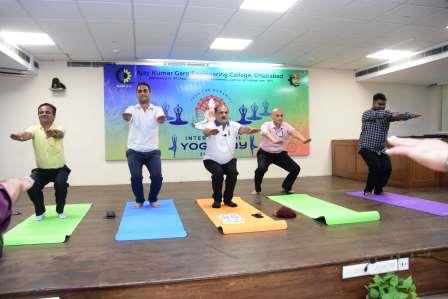 The International Yoga Day is celebrated on June 21 every year to spread awareness about the important health benefits of practising yoga since 2015.
Yoga not only provides physical and mental relaxation but also develops strength and resilience. The numerous benefits of Yoga make it a popular practice for people across the globe, especially in times of a pandemic when mental and physical health is under stress. Beyond its immediate impact on physical health, the COVID-19 pandemic has also exacerbated psychological suffering and mental health problems, including depression and anxiety, due to the pandemic-related restrictions and its after effects.
The message of Yoga in promoting both the physical and mental well-being of humanity has never been more relevant. A growing trend of people around the world embracing Yoga to stay healthy and rejuvenated and to fight social isolation and depression has been witnessed during the pandemic. Yoga is also playing a significant role in the psycho-social care and rehabilitation of COVID-19 patients in quarantine and isolation. It is particularly helpful in allaying their fears and anxiety.
Recognizing this important role of Yoga, the commemoration of the International Day of Yoga in 2021 focused on "Yoga for well-being" – how the practice of Yoga can promote the holistic health of every individual.
Like the year 2020, faculty and staff of AKGEC practiced Yoga at home with their families and shared their pictures with the College. Colonel M.K. Pandey, Retired, guided the faculty and staff through the yogasans online.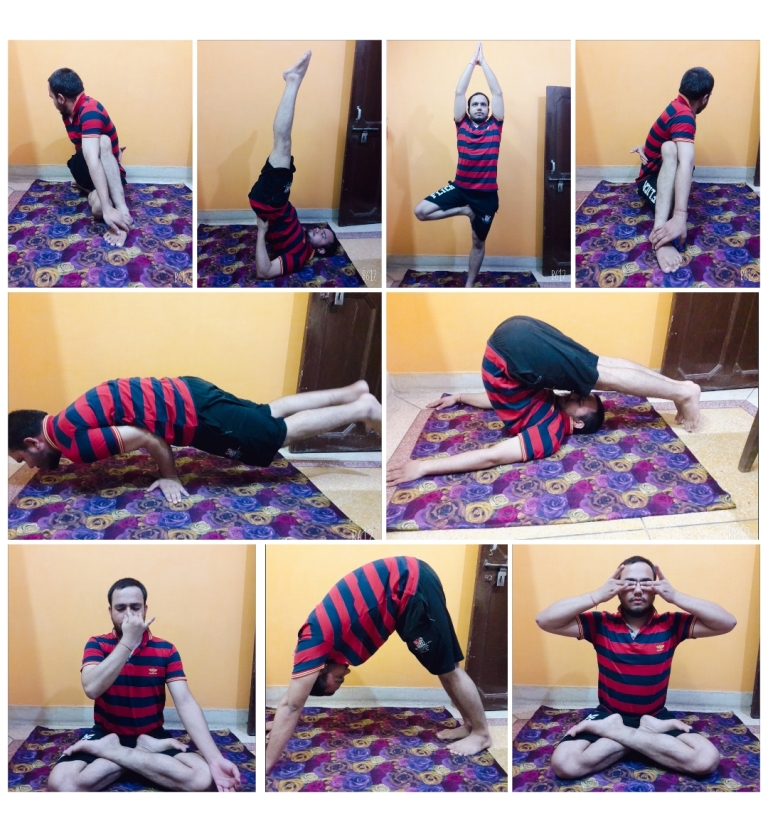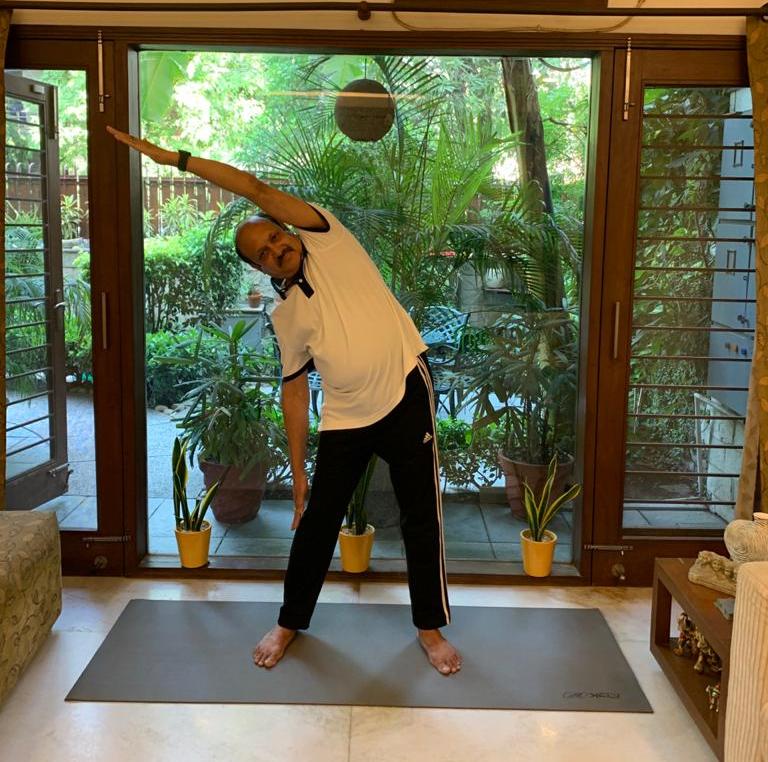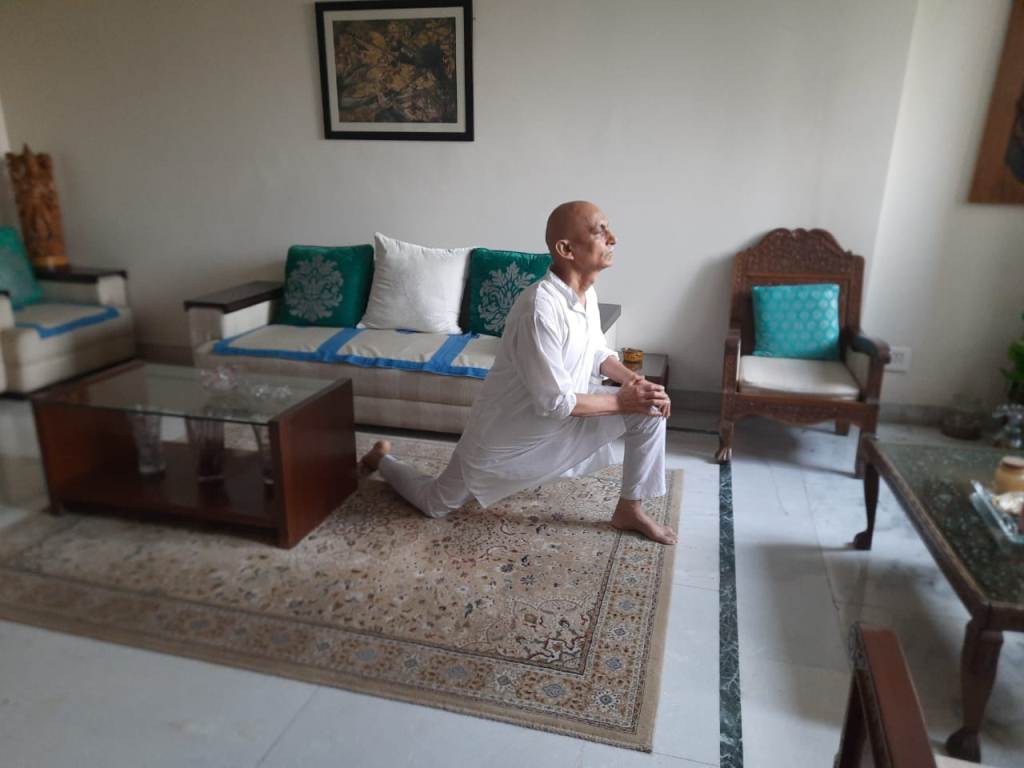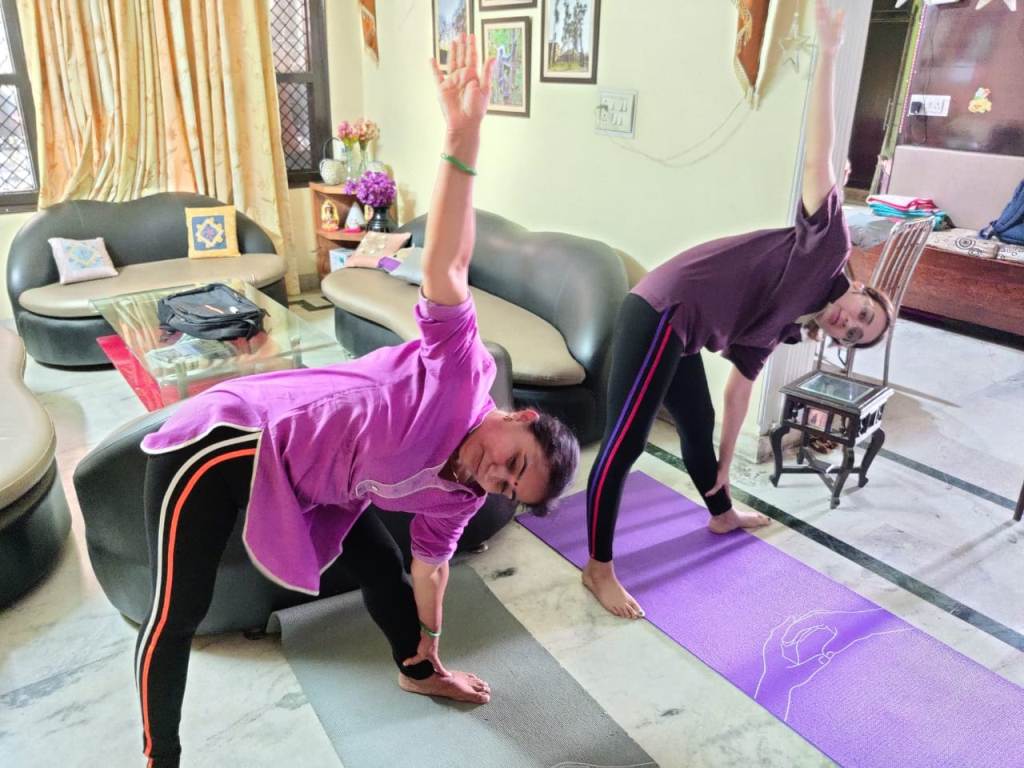 Based on the proposal by our great Prime Minister, Shri Narendra Modi, during his first address to the UN general assembly, and realizing the importance of yoga practices in maintaining mental and physical wellbeing, United Nations declared 21 June as International Yoga Day on 11Dec 2014. The objective of this day is to be sensitize and remind people across the globe about the benefits of yoga. Since then our college has been observing the Yoga Day every year by organizing Yoga sessions for faculty, staff and students. College has also been organizing yoga sessions for the benefit of faculty and staff during June and July and for the students during the Orientation period.
On account of the Covid 19 pandemic, the college advised all its members to celebrate the Yoga Day safely from home along with their family members on 21 June, 2020.