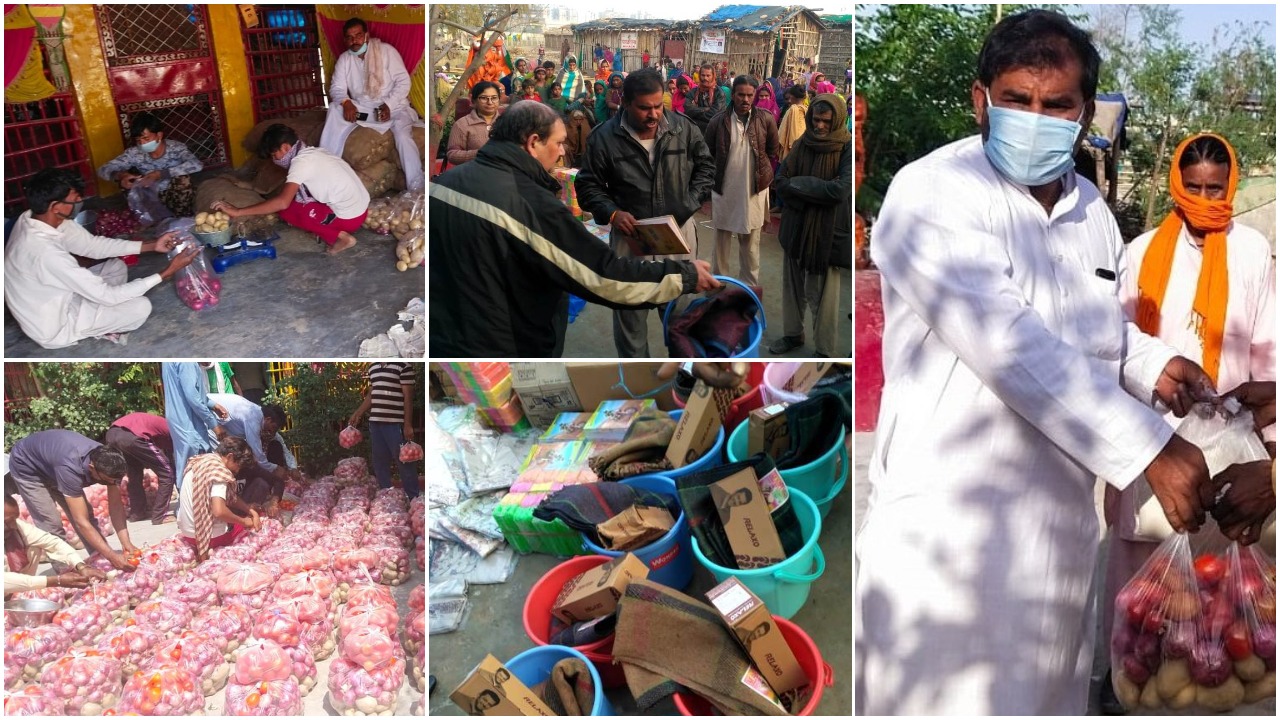 AKGEC Initiative During COVID-19 Pandemic Lockdown
Ajay Kumar Garg Engineering College has adopted a refugee camp at Adarsh Nagar, Delhi with 111 families consisting of about 700 people. The College has built two rooms and is furnishing one as a classroom for children and the other as a sewing machine centre for skill development of the community. In addition, the college is also providing them complete rations, vegetables and money for miscellaneous expenses since the beginning of the lockdown due to covid 19 pandemic.
The college has also distributed rations and food packets worth Rs. 11 lacs to the needy families in Ghaziabad, through the District Administration.