Ajay Kumar Garg Engineering College (AKGEC), Ghaziabad, Uttar Pradesh is approved by AICTE and affiliated to Dr. APJ Abdul Kalam Technical University (AKTU), Lucknow. The college was established in 1998 and offers B.Tech Courses in all major disciplines of Engineering. The college also offers postgraduate courses in Computer Application (MCA) and M.Tech in four engineering disciplines. The college has five of its B.Tech programs accredited by NBA.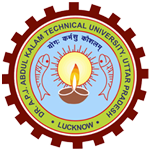 Affiliated To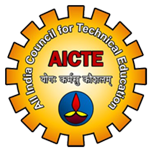 Approved By
B.Tech
Computer Science and Engineering
Computer Science and Engineering


(Artificial Intelligence & Machine Learning)

Computer Science and Engineering


(Data Science)

Computer Science and Engineering


(Hindi)

Electronics and Communication Engineering
Mechanical Engineering

Computer Science
Artificial Intelligence & Machine Learning
Information Technology
Computer Science & Information Technology
Electrical and Electronics Engineering
Civil Engineering

M.Tech
Computer Science and Engineering
Electronics and Communication Engineering
Electrical and Electronics Engineering
Mechanical Engineering

MCA
Two year post graduate Master of Computer Applications.
B Tech - I Year
AKTU Counseling based on JEE ranks
For Direct Admissions
OR
MCA – I Year
BCA/ B.Sc/ B.Com./ B.A. of three years minimum duration with Mathematics at 10+2 level or at Graduation Level from any recognized Indian University; or its equivalent, recognized by A.I.U.
AKTU Counselling based on Uttar Pradesh Combined Entrance Test (UPCET) 2021
For Direct Admissions
Minimum aggregate of 60% marks in X, XII and Graduation
OR
Minimum aggregate of 60% in B.Tech
B.Tech - II Year (Lateral Entry)
OR
Diploma in relevant field
AKTU Counselling based on Uttar Pradesh Combined Entrance Test (UPCET) 2021
For Direct Admissions
B.Sc 60% and above (up to second year if final result is not declared)
Diploma 70% and above (up to 5th semester if final result is not declared)
M Tech - I Year
B.E./B.Tech in relevant branch of Engineering

OR

MCA (only for admission to M.Tech Computer Science and Engineering)
AKTU Counselling
For Direct Admissions
Minimum aggregate of 60% marks in X, XII and Graduation
University Merit Positions
AKTU Chancellor Award for best performance across all branches bagged by AKGEC students for five consecutive years. Large number of University merit positions with Gold, Silver and Bronze medals bagged by AKGEC students every year.

Top Recruiters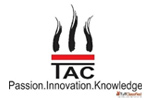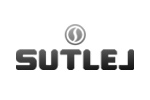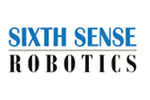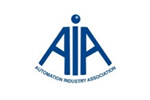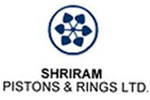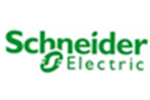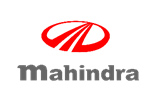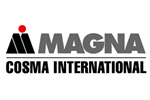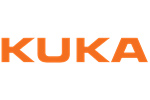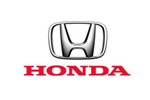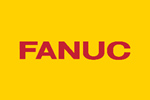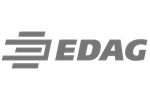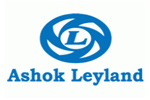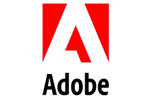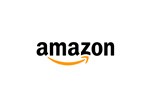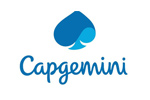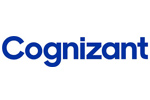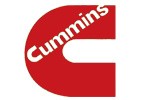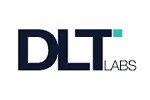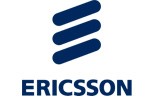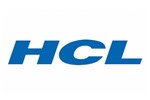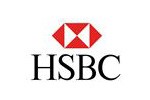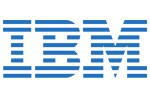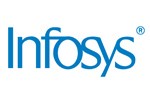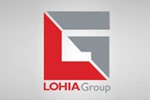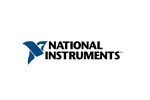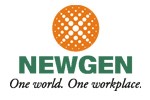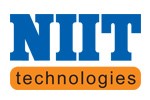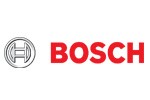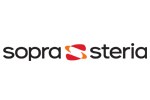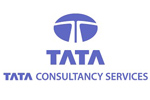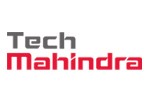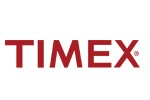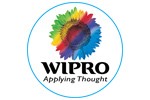 Highest Packages Achieved By AKGECians
Deepak Sharma, B.Tech (CSE) 2018-22 batch student has bagged package of Rs. 1 Crore 13 Lacs PA with Amazon Dublin.
Madhur Vashistha, B.Tech (IT) 2018-22 batch student has bagged package of Rs. 32.41 LPA with Google India.
Archit Mittal, Ashutosh Yadav, Shivam Saxena, Utkarsh Nigam), BTech (CSE) 2017-21 batch bagged package of Rs. 30 LPA with Amazon
| | | |
| --- | --- | --- |
| Packages | 2018-2022 Batch | 2017-2021 Batch |
| >= 10 LPA & < 20 LPA | 33 | 26 |
| >= 20 LPA & < 25 LPA | 04 | 03 |
| >= 25 LPA | 30 | 04 |
Awards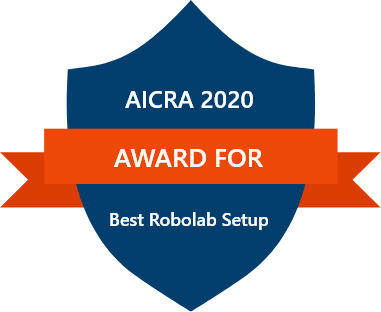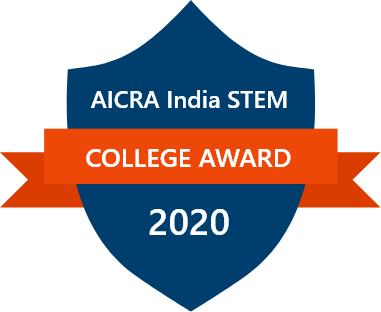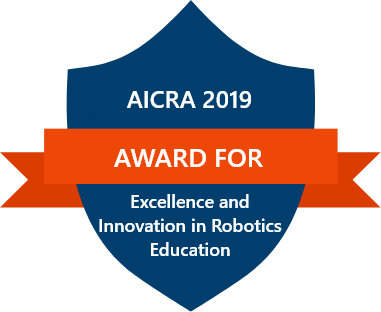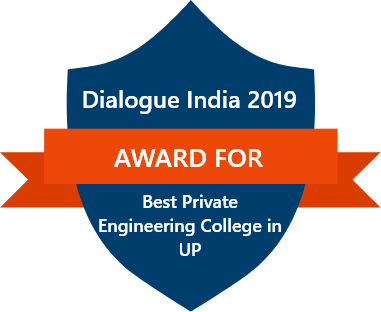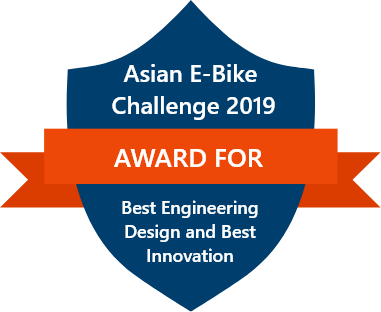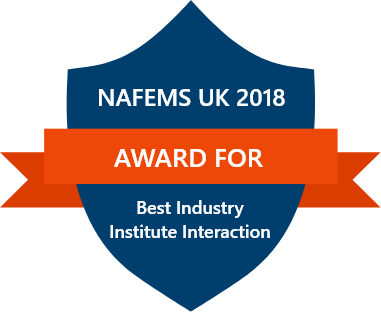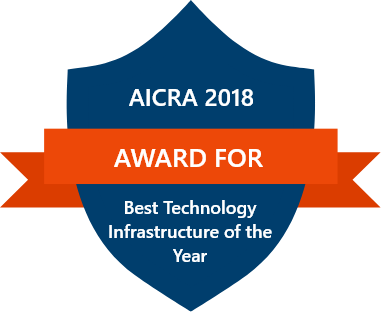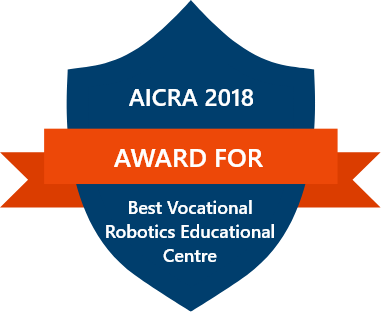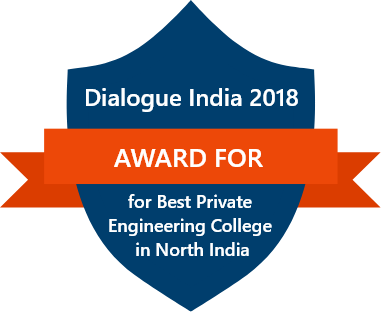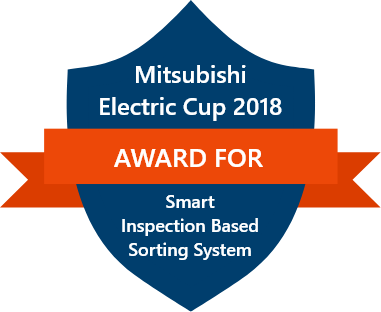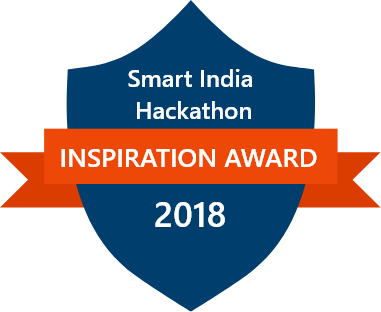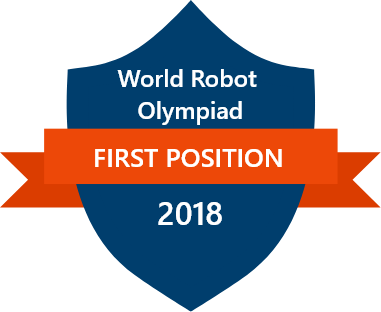 Centres of Excellence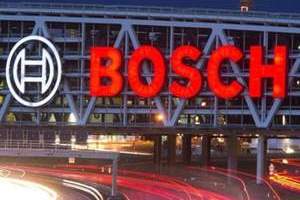 Automative Training Centre & Exp. BOSCH Car Service Centre in association with Bosch Auto. Ltd.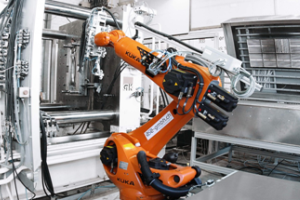 Industrial Robotics Training Centre in collaboration with KUKA Robotics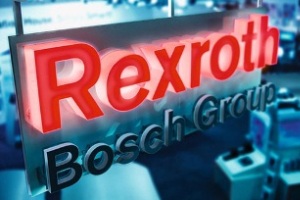 Centre of Competence in Auto Tech in collaboration with Bosch Rexroth AG, Germany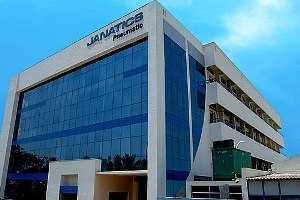 Industrial Pneumatics Knowledge Centre set up jointly with Janatics India Pvt. Ltd.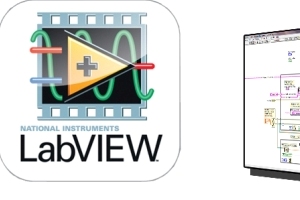 LabVIEW Academy established jointly with National Instruments, India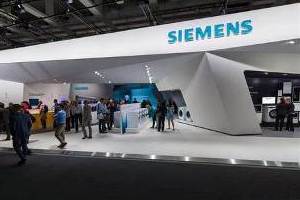 PLM-Centre of Excellence set up jointly with SIEMENS Industry Software Ltd.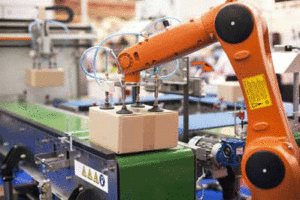 Competency Development Centre in Integrated Automation in association with AIA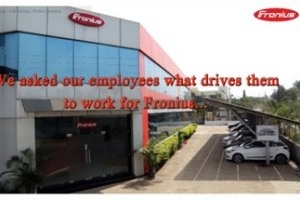 Advance Welding Technology & Research Centre set up jointly with Fronius International GmbH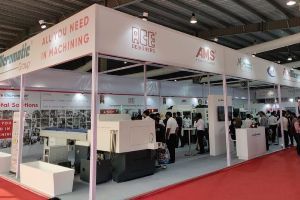 Advanced Machining Centre established jointly with Siemens and Ace Micromatic Group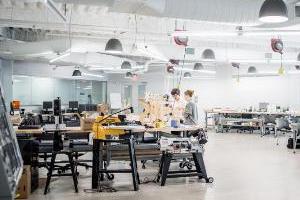 FabLab established as a Product and Competency Development Centre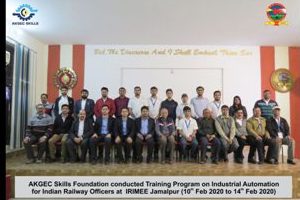 Skill Development Centre with NSDC, Ministry of Skill Dev. & Entrep., Gov. of India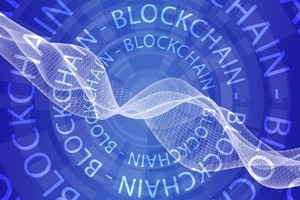 Blockchain Research Lab (BRL) established in collaboration with DLT Labs
Distinguished Alumni
Neeraj Srivastava
Cofounder and CTO of DLT Labs, Toronto, Canada, Winner of Best Alumni Award, AKTU
Ishu Bansal
Founder of TruckSuvidha, a leading Transportation Portal
Prateek Sachan
COO and Managing Partner at MEDIAREP
Prateek Kumar
Scientist/Engineer-SC at Indian Space Research Organization, Thiruvananthapuram
Arpit Jain
Proud winner of Piramal Fellowship, School for Social Entrepreneurs India Fellowship and Anubhav Lecture Series Cohort by University of Chicago
Chetan Kumar
Scientific Researcher at Indian Space Research Organization, Bangalore
Ratnesh Kumar Yadav
Assistant Director (IES Officer), Central Electricity Authority, Ministry of Power, GOI
Afroj Ahamad
Scientific Officer at Nuclear Power Corporation of India Ltd., Surat
Nihal Kaushal
SCIENTIST at Indira Gandhi Centre for Atomic Research (IGCAR), Chennai
Deepesh Kumar Gupta
Scientific Officer at Bhabha Atomic Research Centre (BARC), Mumbai
Nipendra Singh
IAS Officer
Dharmendra Singh
Working in ISRO (Indian Space research Organisation)
Aditi Singh
Qualified UPSC Civil Services Examination 2020 with Rank 679 and currently awaiting service allotment.
Ankit Maheshwari
President R&D and India Operations | Founding Member at Innovaccer ( A Health-Tech Unicorn).
Madhuraj Mishra
MBA (Finance & Strategy) London Business School London, Senior Finance & IT Professional with 14 years' achievement across audit & compliance, KYC and Fraud Detection, change & transformation, FCA and PRA regulatory co-ordinator at MUFG Bank London, Scottish Widows (Lloyds Banking Group), and Morgan Stanley.
Alumni Speak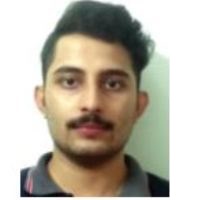 Siddhant Kumar Singh
I am proud to be a member to this wonderful family of AKGEC. I was very much excited to get admission in the Electrical and E l e c tr o n i c s E n g i n e e ri n g Department, knowing the prior achievements of the college, and my experience with the AKGEC family has been way beyond my expectations. It is a beautiful campus with an amazing infrastructure, experienced faculty members, quality and disciplined educational setup and supportive colleagues. In addition to academics, college helped me to enhance my cocurricular and extra-curricular skills through a plethora of societies, clubs and events. The advanced Centres of Excellence established in association with eminent industries helped me to enhance my technical as well as practical hands-on skills in various domains. AKGEC was a great experience with quality education, discipline and practical skill development.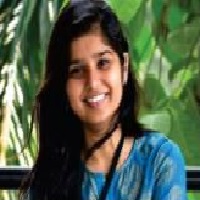 Shivangi Kaushik
When I took admission in AKGEC, barely did I know that this college shall turn into my second home. A plethora of opportunities came my way from the very first day of orientation as a first-year student. The college gave me a whole lot of learnings and most importantly the memories.Phoenix, the Electronics Engineering Departmental Society, was undoubtedly the epicenter of my 4 years of graduation and couldn't have asked for a better guidance.The faculties and the college management were a constant support. I am really grateful to have worked and learnt under such guidance. My best wishes for this extraordinary institution. I'll always be thankful for everything and will always be looking forward to contribute and cherish the growth and welfare of this college.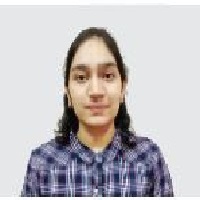 Disha Rastogi
My 4 year journey at AKGEC is coming to end and now as the day is imminent, I feel grateful and humbled to be a part of this prominent institution and reminisce about my experiences and learnings at this place. AKGEC has given me most of what I am today.It provided me with a thriving environment and systems to enable maximum learning and full growth. Imbibed with virtues such as discipline, punctuality, kindness and resilience, the pedagogy of this i n s t i t u t i o n h a s n u r t u r e d me,bloomed my valour and given wings to my ideas. Being part of the Centres of Excellence, I gained skills, worked on some amazing projects with my peers and participated in various events. AKGEC provided me with all kinds of opportunities ranging from hackathon events, technical paper presentations, workshops on latest technologies and to research under faculties for my overall development. With the vision of the college management and the relentless support and guidance of faculties, AKGEC has given me 4 bright years to look back and smile.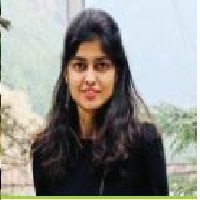 Nidhi Shukla
Entered into college as a newbie unaware of what enigmatic surprises this place had for me and to my wonder it gave me more than I had expected. The golden phase of college life at AKGEC has been full of great learnings and opportunities.The 4 years that swept after that saw me in varied roles from being crowned the Miss Fresher in first year, to organizing various events in college and hostel, to winning number of medals and trophies in high jump, long jump, discuss, relay etc. I participated in as many activities as I could along with maintaining my academic records and it always motivated me when my faculties and management would appreciate and guide me to do better.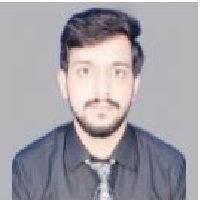 Mridul Garg
The most important thing that I have learned from my college and which is going to be with me in my entire life is "discipline". Along with a highly educated and supportive faculty, the decorum of college is appreciable. The college provides an excellence Centres of Excellence forthe students to enhance their t e c h n i c a l k n owl e d g e i n automation. The IDEA lab gives a new direction to the young minds to create employment in our country and to turn their ideas into reality. The college campus is the best with a wonderful central lawn where one can to a large extent enjoy nature's serenity. The hostel facility is very conducive with properly ventilated rooms and facilities including spor ts, gymnasium, library and many more.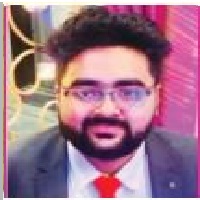 Utkarsh Dwivedi
Life at AKGEC has been a potpourri of sweet and sour moments full of learning. The discipline inculcated in every strata of college prepares us for the corporate world challenges that lie ahead. The curriculum meticulously deals with the prescribed syllabus and the faculties leave no stone unturned to fulfil it. The skills lab adds to bridge the industrial-academia gap by training students. I was trained in KUKA, Bosch and Fronius Centres of Excellence where the setup is at par with the industrial standards. The college also provides opportunities to join various societies for extracurricular activities which help us polish our soft skills. The incubation centre deals with business planning and building a start-up ecosystem in the college. The hostel life is full of light moments with our mates which gives us all the reasons to remember our days at the college.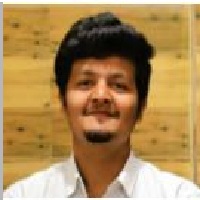 Anadi Mishra
It wouldn't be wrong if I say that the four years at AKGEC have been the most wholesome years of my life. From being a boy who came to pursue a degree, to a boy who e v e n t u a l l y l e a d t h e departmental society and got numerous chances to push his own b o u n d a ri e s , AKGEC bestowed me with everything I could have asked for during my college life. I made the best memories, learnt the best from a wide range of experiences, and the past 4 years were nothing less than a blessing. I would also like to mention that I am what I am today owing to the great guidance I received from the faculties of this college. They have been a constant support. I'd also like to thank the college management for standing with me all through my journey and supporting me in the best way. I extend my best wishes and will always be working towards making this institution grow and rise to achieve the best of everything.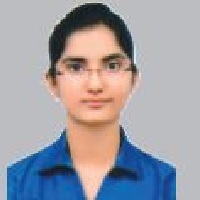 Shraddha Mishra
"Sometimes you will never know the true value of a moment until it becomes a memory."! Well ! My college life in AKGEC cannot be summed up in few words. But surely I would not have asked for any other place than here. The gamots of e m o t i o n s , p l e t h o r a o f opportunities and the amazing people I met here have given me a lesson of a lifetime. The d i s c i p l i n e a n d t h e fi n e curriculum we get to read here is surely nowhere else. You get to be mentored with such learned faculties and amazing notes they provide you make examinations a smooth sail for all of us. I thank you AKGEC for wonderful experience you have given me.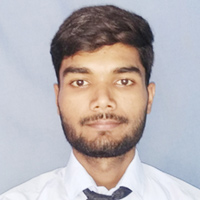 Gaurav Srivastava
My four years of engineering life in AKGEC were the best whether in terms of academics, industrial exposure or developing my skills. The internship program offered to me was the actual turning point which allowed me to know different perspective of industries. Training and Skill Centres are highly beneficial and participants from all over country come here for training purpose. Overall AKGEC gives you opportunity in any field you want, we are the ones who should grab and work in all possible ways.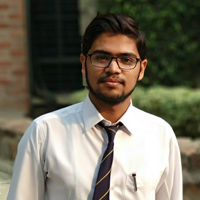 Aniket Agarwal
In my four years of engineering I found AKGEC a fine institute which along with high education standards induces professionalism in the students. Most of the passing out students are industry ready. Me as an individual got so many opportunities including UIF Fellowship, Design School of Stanford University, California, USA, captaincy in badminton for AKTU Zonals and State tournaments and participation in three national level events based on automobiles.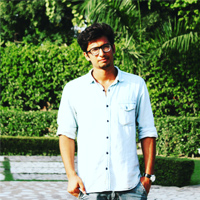 Kunal Rajput
AKGEC is a place that nurtures you beautifully into a working professional. A college with great infrastructure, finest faculties, excellence centers of excellence, supporting administration and a positive environment. A place that will allow you to learn and savor all possible aspects of college life that we all wish to have. The placements are very good and I believe that the Training and Placement Cell have put in stupendous efforts to help students find a way through. Hostels were always clean and so is the campus.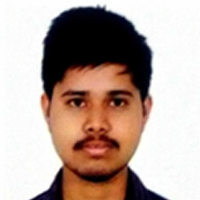 Wajahat Hussain
As an epitome of engineering education, discipline, and infrastructure AKGEC has provided one of the best faculty members and good labs where opportunity is plenty. The Centres of Excellence are feather in the cap providing the students with best of the modern techno art experience in the campus. Not only in academics but also in non academic domain the college offers plenty of opportunities in extracurricular activities in form of the large number of college societies. And none the less, the computers labs, library and digital library facilities are excellent.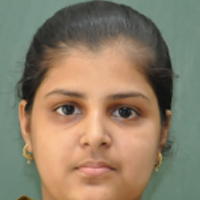 Harshita Agarwal
AKGEC finds itself achieving great feats in its history thanks to it's unique approach in teaching and development. It differentiates itself from other institutions by having a faculty that is innovation and research driven. At any given time on campus, you would find students working on the newest technologies and fresh ideas. AKGEC prepares you for the world; the academic effort, competitive environment & continuous deadlines push you beyond your limits and enable you to develop the required skills and develop yourself into a professional being.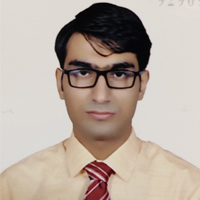 Sidhant Kandpal
AKGEC can be designated as one of the finest colleges to groom an individual's all-round personality and being an alumnus from this college I feel blessed in all sense. From excellent academic facilities to extracurricular participation opportunities available in this college, one can truly benefit in the long race of life and gain enough expertise to propel towards their aspirations. Supportive and highly efficient faculty, competitive and rewarding academic environment and finally excellent extracurricular facilities can most appropriately be referred to as the pillars of this prestigious institution.
27th Km Stone, Delhi-Hapur Bypass Road,
P.O. Adhyatmik Nagar, Ghaziabad - 201009